The place to come for all you need to become a great negotiator!
Free Videos... Real-Life Cases... Live Workshops... 1:1 Coaching... Negotiation Toolkits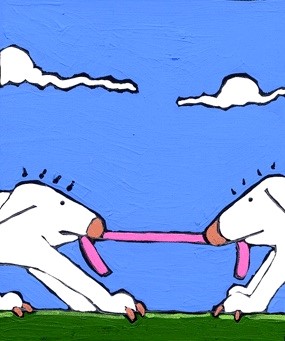 Use the menu at the top of this page to navigate our site – we've kept it clear and simple so you can quickly find what you're looking for.
Check out the 52 Real-Life Negotiation Cases book, available direct from this site with a 10% discount, free P&P (within the UK) and free bookmark, or via amazon.co.uk or amazon.com
Review the contents of the three Negotiation Toolkits available from our sister company, Manager Toolkits Ltd.
Finally, if you want to receive regular Negotiation Updates then let us know via the 'Staying Sharp' tab above. If these regular boosts to your knowledge do not seriously enhance your wealth then you can unsubscribe at any time.
You have nothing to lose and everything to gain!
52 Real-Life Negotiation Cases
Some say there's nothing stranger than fiction.
We say there's nothing more intriguing, informative and instructional than REAL LIFE.
People love stories... the difference is these 'stories' really happened to fellow negotiators - now we can all learn from their real-life negotiation experiences...
294 pages of cases + 50 page comprehensive negotiation glossary